ARBORIST WELLINGTON TREE SERVICE
Looking for Wellington Tree Services?
Full Tree Removal, Trimming and Care in Wellington, NZ.
Wellington Tree Services provide a quality local service for the lower north island of New Zealand.

We offer all types of tree removal and services in Wellington. ​Having your house or office surrounded by beautiful landscape, and a well-maintained backyard is a goal for most homeowners. Trimming a tree requires knowledge and experience unless you want it to look worse than before. Removing a large tree can become really dangerous, and can cause major injuries to people.
The average cost for removal varies on the size and type of plant. Trees are removed for aesthetic, safety, and health reasons. More than often a diseased plant will look not only look bad but could also cause potential harm to its surroundings.
Our experts have the proper equipment to deal with any size and type of situation.
​
Tree Stumping

Transplanting

Bracing
FREE INSTANT QUOTE!
​

*Get a FAST response*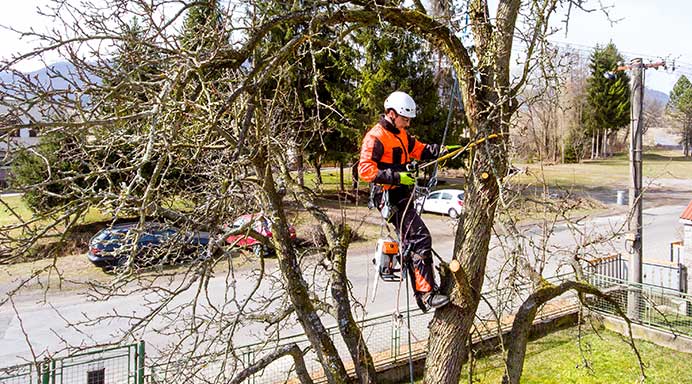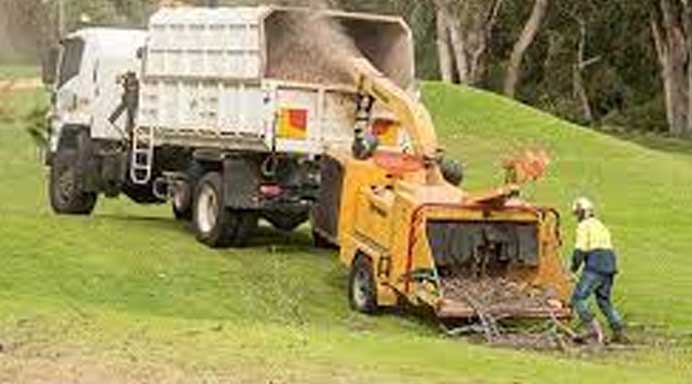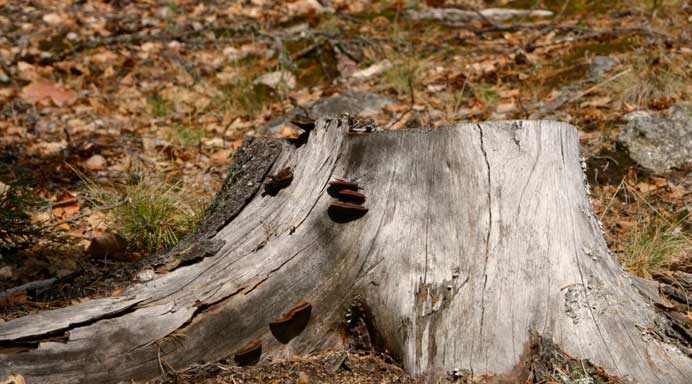 Tree Removal Wellington
Tree removal can be a very dangerous job, that's why safety is the most important factor to us. Safety for our team, for your property, for your neighbours, and for you. But above all, our clients' satisfaction and needs remain our utmost priority.
The team at Wellington Tree services take pride in the expertise and knowledge. With this, even your dangerous emergency tree situations will be handled promptly and carefully. Furthermore, we are equipped with the latest machinery and equipment to handle anything from small to the largest of trees.

Tree cutting Wellington
Wellington Tree Cutting is here to provide you with the best tree cutting services in the area. We know that your trees are important to you and that you want to keep them healthy and looking their best. That is why we offer a variety of tree cutting services designed to help you achieve just that.
We can assist you with everything from pruning your large shade trees to shaping your shrubbery. Palm tree trimming is also offered, which is something that isn't found in other areas. Every year, palm trees must be trimmed, and if they aren't, it becomes quite evident fast.
So if you are looking for the best tree cutting services in the area, then look no further than us. We are here to help you keep your trees healthy and looking their best.

Stump Removal
Stumps can take years to decompose naturally. They are not only unsightly, but they also have the ability to pose a trip hazard or cause vehicle damage depending on their placement and how low they are cut to the ground. They may also promote fatal root rot disorders such as honey fungus that could harm your plants' surrounding vegetation.
Many trees appear unhealthy and eventually die as a result of root rot. The cost of removing a stump is far lower than that of tree removal. It's well worth the extra money to have the ground prepared so that a garden or grass may be planted, eliminating the aforementioned hazards.
Why Should I Have the Professionals Take Care of My Trees?
It is critical to have a professional tree climber on board to cut down dead, dying, or unwanted trees. Even the biggest tree can be safely removed thanks to our specialists' training. We supply the tools and knowledge for safe and effective tree removal.
It's dangerous, time-consuming, and ineffective to try to remove a tree on your own. It's not worth the risk to remove an unwanted or dead tree on your own. To properly trim or prune a tree requires years of expertise and training. While trees require trimming and pruning, overcutting can be harmful. That is why
We understand how essential healthy trees and shrubs are to a lovely environment and can assist you in keeping your trees and shrubbery healthy at an accessible cost. To the right is a free estimate form that you may fill out if you'd like us to demonstrate how reasonable our pricing is. We're prepared to fulfill all of your tree service needs
Why Should I Think about More Than Just Tree Trimming?
To cut down dead, dying, or unneeded trees, it's essential to hire a professional tree climber. Our experts' education allows even the biggest trees to be safely reduced. We provide the tools and understanding for safe and successful tree removal.
It's dangerous, time-consuming, and ineffective to go it alone when removing a tree. It's not worth the danger or loss of money to remove an unsightly or dead tree on your own. Trimming and pruning trees require years of expertise and training. Overcutting, on the other hand, may be hazardous. That is why
We understand how essential healthy trees and shrubs are to a beautiful environment, and we can help you keep your trees and shrubbery in Excellent condition at a reasonable price. If you'd prefer us to show how inexpensive our costs are, please fill out the free estimate form. We'll meet all of your tree service needs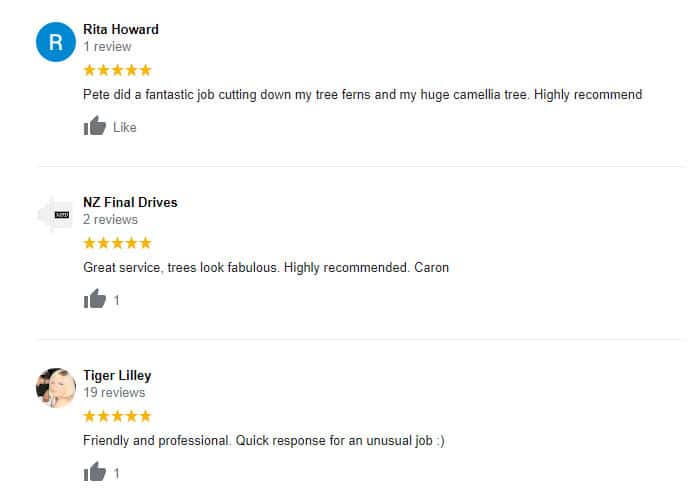 Arborist Wellington Tree Services
Tree removal in Wellington is a critical step to safeguard residences and preserve the health of our tree population. When trees become too large, extend their branches wildly, or are afflicted by illnesses they can be hazardous. As such, it may be required to remove them if they pose a risk to safety, cause harm to structures or obstruct light and air from entering homes. Aside from cutting down trees entirely, pruning is additionally necessary for preserving tree wellness.
Wellington residents understand the importance of maintaining and caring for their trees, which is why tree trimming should be a top priority. Pruning healthy branches will not only improve its shape and structure, but it also helps keep your trees strong and vibrant. Plus, given Wellington's unique climate conditions, proper tree trimming can help ensure that your greenery remains in optimal condition over time!
Pruning trees often is a critical step in maintaining healthy, thriving greenery throughout Wellington. This process helps promote growth and ensures that tree limbs are safe for those nearby. You should consider pruning if you see any branches that have died or fallen ill; when the foliage becomes out of control; or near busy pathways where people might be at greater risk from falling debris.
Hedge trimming is an essential piece of landscape maintenance and can drastically improve the look of your property. Wellington hedge trimming services are designed to keep hedges looking healthy, neat, and well-groomed. By removing dead or overgrown branches during trimming sessions, you allow light to nourish your foliage resulting in lush growth with dense structure. Furthermore, hedge trimming encourages new shoots for a fuller appearance overall!
For a polished look, take advantage of Wellington's professional stump removal services. Not only will it beautify your yard, but also minimize the risks of pests and diseases infiltrating your landscape. Plus, you'll avoid expensive destruction to trees or any other landscaping elements due to these stumps! And let's not forget that removing them can help prevent slips, trips, and falls in your outdoor space as well – making for a safe and visually appealing area.
Following a storm, Wellington yards and streets may be filled with toppled or uprooted trees or branches. Instead of putting yourself in danger by attempting to clean the debris on your own, it's always wise to recruit an experienced tree service. Not only do they have the expertise needed to properly assess the damage done but also safely remove fallen parts and prune affected limbs back. With professional tree services, you can rest assured that all hazardous messes created by storms will swiftly disappear!
Frequently Asked Questions
Having a tree on your property is not only an attractive addition, but it can also be beneficial in many ways. To ensure that they remain healthy and safe, however, you should seek the expertise of a professional arborist from Wellington. With their extensive knowledge and experience in trees maintenance, these specialists will guarantee that your trees stay vibrant for years to come!
Are you in need of arborist services in Wellington? If so, there are a few key factors to contemplate when choosing the right tree service. To help guide your decision-making process, here is an overview of some of the most commonly asked questions about professional tree care in Wellington.
What type of arborist do I need?
When it comes to tree work, you must consider the type of arborist that suits your needs. If the project is something as simple as pruning or trimming, then a general arborist will be perfect for the job. On the other hand, if there's been an issue with your tree such as falling over or at risk of doing so, then opting for someone specialized and experienced in both arboriculture and safety should be taken into account.
How often should my tree be serviced?
The frequency of tree trimming or pruning can vary depending on the type and size of your tree. As a general rule, arborists suggest tending to trees every 2-3 years for maintenance purposes, and more often if there are signs that it is diseased or may be in danger of falling.
What safety measures do arborists in Wellington take?
At Arborist Wellington Pros, the safety of our clients and arborists is always a priority. We exclusively use cutting-edge safety equipment such as harnesses and helmets when undertaking any sort of tree service to make sure that everyone stays safe during each job. Additionally, all personnel are required to rigidly abide by our strict set of safety standards for every project.
What arborist services do Arborist Wellington Pros provide?
For all your arborist needs, look no further! Our experienced team of professionals can provide you with a range of services from pruning and trimming to lopping and stump removal. We also offer tree felling, arboricultural safety inspections, as well as comprehensive reports for any project. Get in touch today to discover how we can help make your property perfect!
How do I know if my tree is healthy?
To ensure that your trees remain vibrant and healthy, it is essential to inspect them regularly. To distinguish a healthy tree from an unhealthy one, look for strong even branching with full foliage and no discoloration of the leaves. If you are uncertain about their condition, set up a consultation with an arborist who can properly evaluate them.